Maverick M72 Filter Winder
The
M72
filter winding machine is ideal for manufacturing continuous, yarn or string, wound filters. This filter winding machine is capable of producing filters as long as 6 ft.
Specifications:
The M72 is capable of producing filters:
10" – 72.25" in length
1.5" – 4.5" diameter
Micron ratings of .5 to 200
Single spindle machine / 5.5 pcs/hr. typical 72"L.
Ninety second typical cycle time per 10" length
Single or three phase electric power
No air supply required
Machine frames and components, laser cut steel and other materials
All Filter Winding Machines are Made in Amarillo, Texas, U.S.A.
Dimensions:
L107" x W12" x H60"
Shipping weight 360 lbs.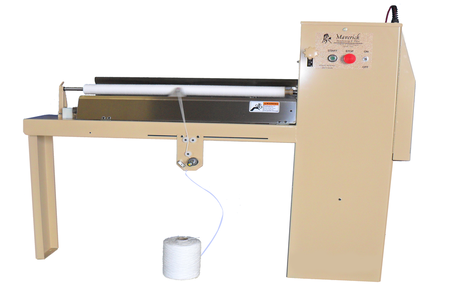 Copyright@2016 | All Right Reserved | Website design and marketing by TopZone Media